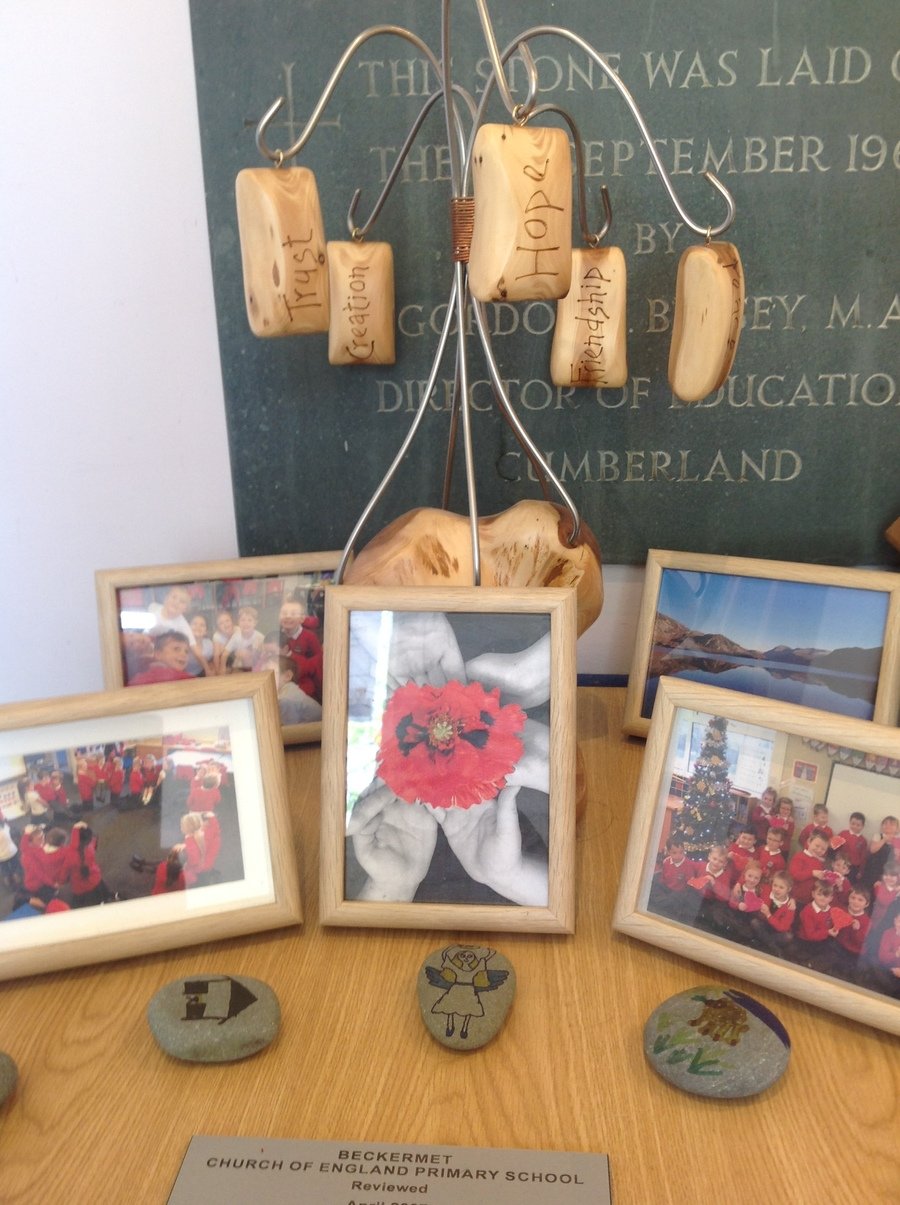 Values and Vision
The building blocks for a bright future
Here at Beckermet C.E. School, we aim to provide an education that gives every child the same equal chance to achieve success.
We are a Church of England Voluntary Aided Primary School in the Diocese of Carlisle and in an attempt to encapsulate the ethos, spirit and values of our school we have agreed the following:
The school will provide a secure, caring, Christian community in which everyone can learn their own self-worth in an atmosphere of tolerance, mutual respect and co-operation.
All children will have full access to a broad, balanced and relevant curriculum. Praise, success and recognition are important to all children.
Our aims are to educate each child in a happy Christian atmosphere encouraging him/her to develop to his full potential, thus providing a well-balanced individual with a lively, enquiring mind who is responsible, self-reliant, confident, helpful and co-operative.
'We want to explore, discover, reach for our dreams & have fun on the journey'
VISION STATEMENT
What We Want To Achieve (Our Aims)
Beckermet Church of England School will strive to prepare and equip our children for their journey through life and faith. We recognise each child as unique and encourage them to work towards their personal best within a happy and caring atmosphere, which reflects the school's Christian foundation.
At Beckermet Church of England Primary School we will aim to:
Ensure that all pupils access an inspiring, enriched and exciting curriculum;
Lay foundations for learning and behaviour that are underpinned by the Christian values exemplified by the life and teachings of Jesus Christ;
Set high expectations of everyone in all areas of school life;
Provide a safe, secure and stimulating environment where children can become confident, independent learners with inquisitive minds.
Support and encourage children to take increasingly 'big' steps in their journey;
Support children in becoming caring, confident and well-educated members of a multi-faith, multi-cultural society;
Encourage children to work and succeed in friendship, both individually and together;
Develop the physical, moral, spiritual , cultural and social potential of all the children;
Raise the children's awareness of the need to conserve and protect the environment;
Encourage partnership within, and across, the community so everyone is part of our school family;
Keep the fun in school, providing support, care and pastoral guidance wherever it is needed;
Develop positive attitudes and an awareness of the needs, strengths and qualities of others in order to work, share and grow together in the footsteps of Jesus.