Welcome to Reception
Autumn 2023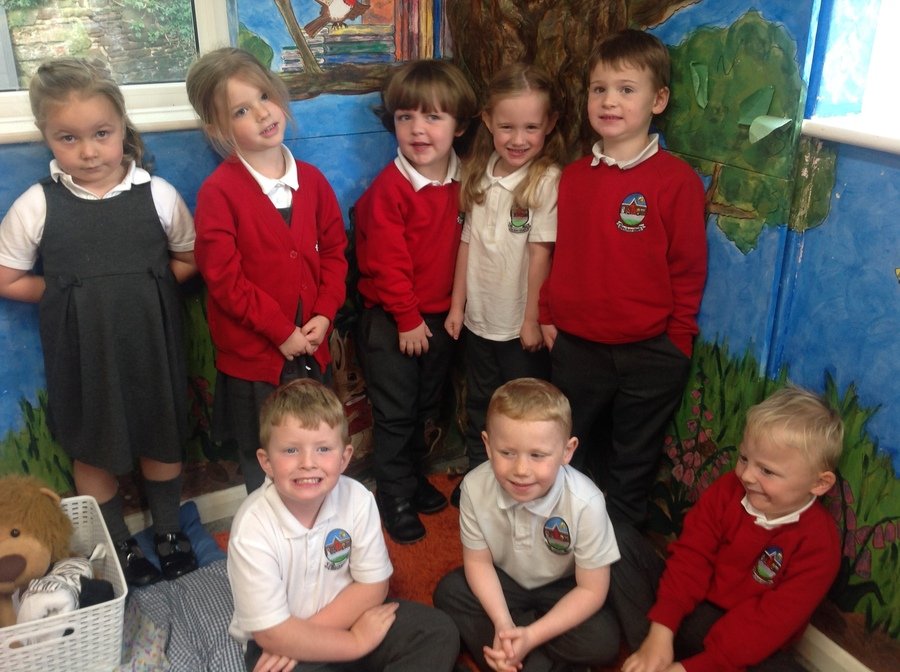 This year in our lovely class we have 10 amazing children!
Miss Shimmin is our Class Teacher, and Mrs. Harrison is our Teaching Assistant.
We want your children to be happy...confident...independent learners!
Our planning allows us to help your children aim for the Early Learning Goals throughout their Reception year.
Click here to view the Reception early learning goals. Click here to view the early years statutory framework.
We do this through a series of half-termly plans which cover all 7 areas of the Foundation Stage curriculum.
These plans are not rigid though as sometimes the children's interests lead us in a different direction! That's what makes teaching in Reception exciting!!
Click here view our Reception long term plan.
Click here to view this half terms topic map.
Click here to view our reception English overview.
Click here to view the Reception Curriculum presentation 2023.
Homework
Children in Reception are expected to do Phonics homework every night to help reinforce the sound learnt in school that day. The children are also expected to share a book with an adult every night too.
PE
Our PE day this term is a Tuesday. Children are encouraged to bring their PE kits on a Monday and then leave them in school.
Can I please ask that ear-rings are not worn that day. Thank-you!
Water
We encourage all children to bring a named water bottle to school every day. The children are encouraged to stay hydrated and can refill their bottle throughout the day if needed.
International Day of Peace
Each class had a focus country (reception class studied Spain) and discuss how we can live in a peace world.
Bonfire Night 2022
Reception created their own stamps to make these fantastic firework pictures.
Diwali
Reception have made diva lamps to celebrate Diwali!
Gymnastics
Throughout Autumn 2 Reception have been taking part in weekly gymnastics sessions at the sports centre!
Maths
Reception have been following instructions and have made their own playdough!
Dinosaurs
Reception are really enjoying our dinosaur topic and have made a dinosaur swamp outside.
Church
As part of our RE topic, Reception went to visit our local church.
Fossils
Reception have been learning about the famous fossil hunter 'Mary Anning' and decided to make their own fossils using clay.
Our British Wildlife Artwork!
Science Week
This week we have made rain collectors to measure rainfall over the course of the week.
Design and technology
We have designed, made and most importantly eaten our own soup!
Artwork
The children have made pictures using natural materials.