See what is going on in Year 5 and 6
Fun in the sun measuring trees to estimate their ages!
75th Anniversary VE Day Celebrations
Some of the lovely books you're reading at home:
Your lovely Wordsworth house projects:
We have had a go at a conscience alley today in English. We took it in turns walking down the middle as Macbeth. We had angels on one side and demons on the other persuading us to kill Banquo and his son.
We have made 'Culture Collages' in groups, one for each of the countries linked to the remarkable regions we are learning about this term. There's one for: The Lake District, Mexico, France and Brazil.
Look at our fantastic stuffed rats! Since it is the year of the rat, we decided to dust off our sewing skills and make a stuffed lucky rat to celebrate Chinese new year.
Having lots of fun role playing the scene Lady Macbeth persuades Macbeth to kill King Duncan!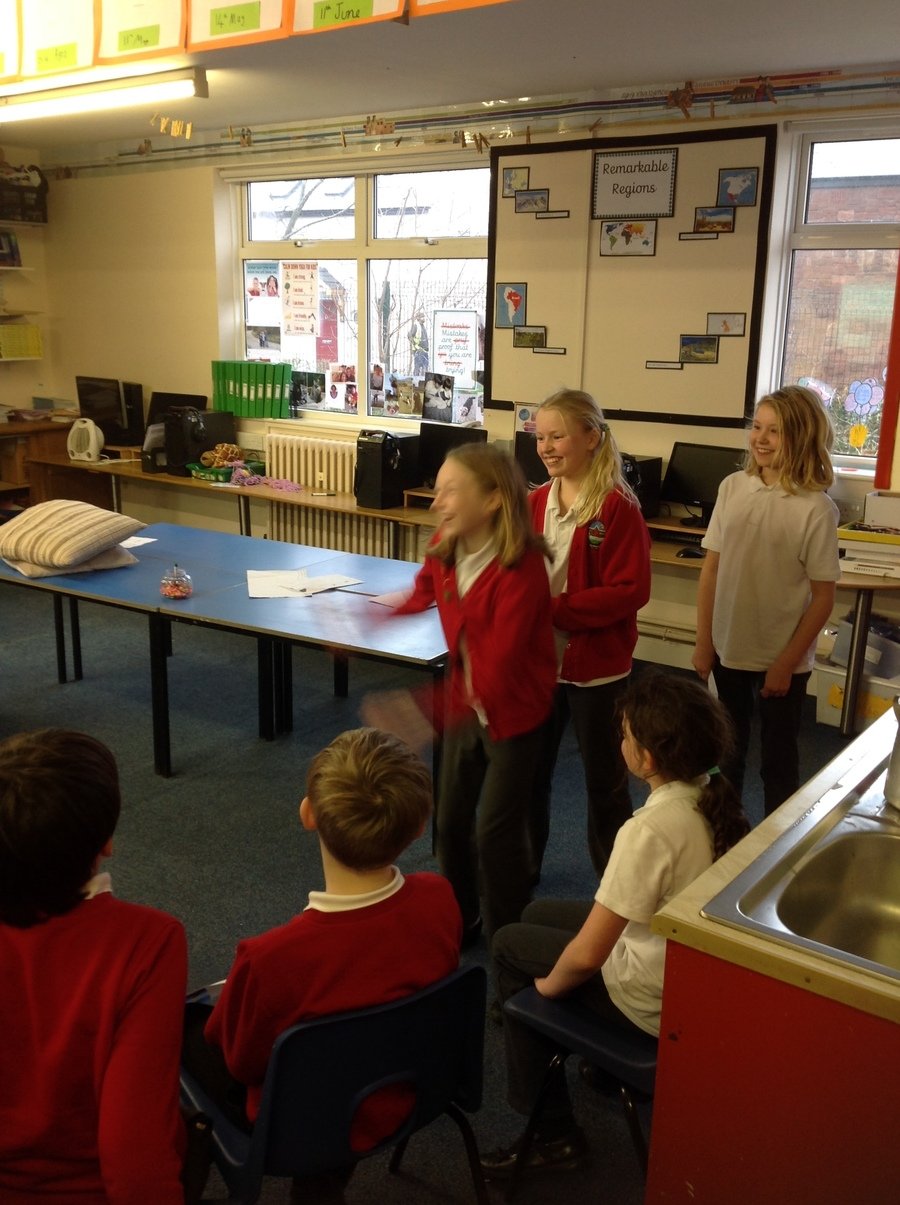 Here we are carrying out an investigation to determine which material is the best insulator.
What a fantastic Children in Need day we have had today! We looked at some case studies of children in need and thought about what we would do in our school for those children. We then wrote letters to these children telling them what we would do for them if they were to ever come to our school. We have also moulded our very own Pudsey bears out of plasticine. They look great!
Today (14th October 2019) is International Diabetes Day. A day to raise awareness of diabetes around the world.
Type 1 diabetes is an illness where your pancreas does not produce insulin. J D R F C (Juvenile Diabetes Research Foundation) is a charity which is working towards finding a cure for diabetes. We want to raise awareness in our school and community.
In RE we have been learning about humility and have read the Parable of the Lost Son. We had a debate as to whether or not the story shows humility or is unfair.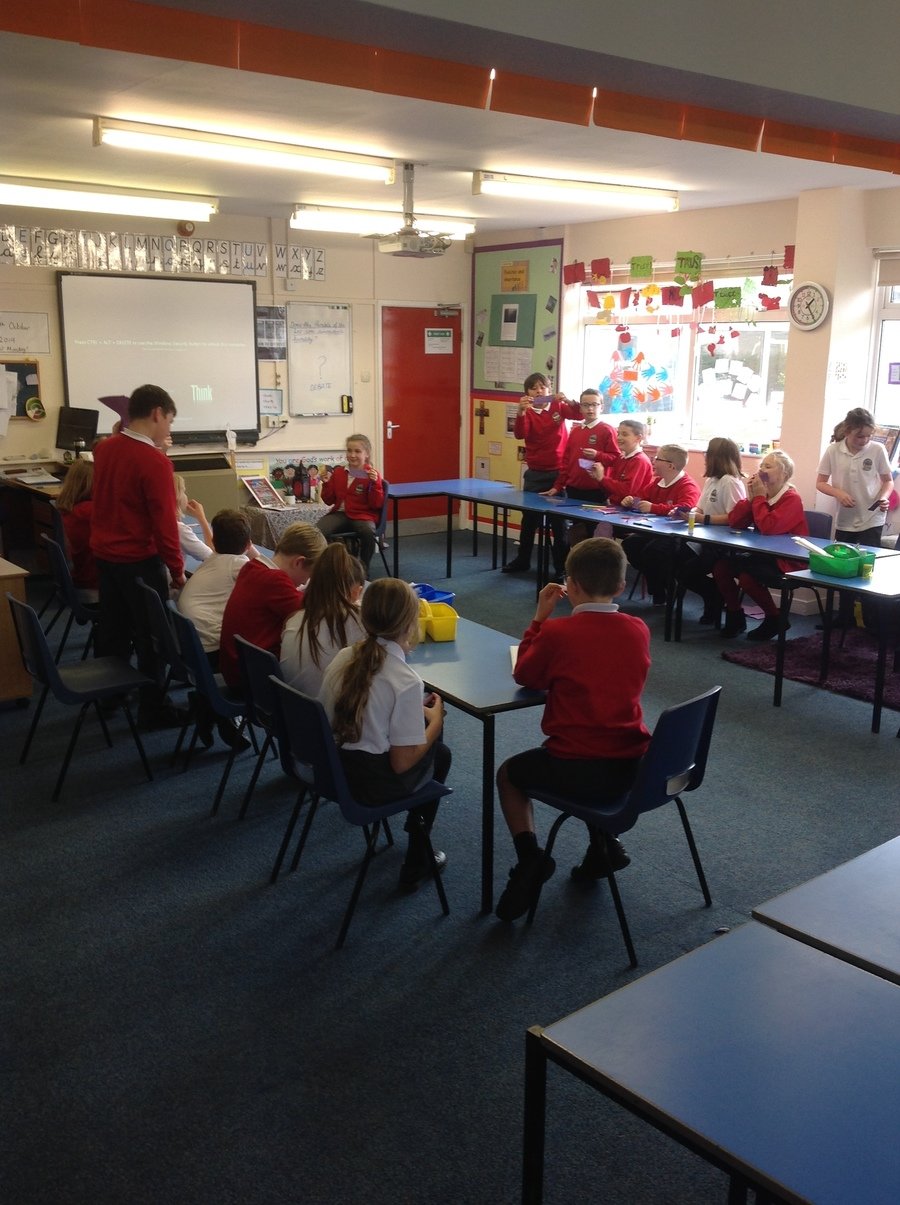 We have completed our DT projects and they are impressive! We have each made an Ancient Egyptian scene.
On Friday, as part of our whole-school topic day, we made Egyptian Death masks. We thought about facial features and moulded, brows, a nose, lips and a chin out of plaster before covering in newspaper. They look fantastic!
We have made some beautiful poppies in preparation for remembrance day. We made a clay poppy by cutting out four hearts and joining them together. We made some poppies to wear by using a lolly stick and a cupcake holder.