Home learning Year 3 and 4
Please see home learning below. If you have any questions please message on Class Dojo.
Homework
Click here to see this weeks spellings.
Remember to use TTRS and practise your times tables.
Try to 'Strive for Five' See Oxford Owl
History project.
This half term I am setting you all the challenge to design and create your own Viking longboat. Projects will due in the final week of this term (wb 08.02.21). I cannot wait to see what you can create. Click here to view some ideas.
PE: Try do do something active each day. This could be going for your daily walk, doing some Yoga or exercising with Joe Wicks.
Collective Worship: Please see today's collective worship by clicking on the Christian Life tab or Class Dojo.
Morning task: Click here to view today's morning task.
Zoom Call: Reminder that there is a zoom call at 9:15
Maths:
Year 3
Click here to view the video 'Convert Pounds and Pence'.
Click here to view today's worksheet.
Year 4
Click here to view the video 'Comparing Area'.
Click here to view today's worksheet.
English: Mulan
Please click here to view the final reading video. In this lesson, we will explore the key themes in Mulan.
Science: Animals including humans
This week we will focus on food chains and food webs, I have put together a few activities about constructing and interpreting a variety of food chains and identifying producers, predators and prey.
Activity 1
Watch the food chain clip here and complete the relevant activities on this page.
Activity 2
Complete some of the food chain challenge cards here.
Activity 3
Complete the following questions here.
See what is going on in Year 3 and 4
Festive Friday
Christmas Jumper Day 2020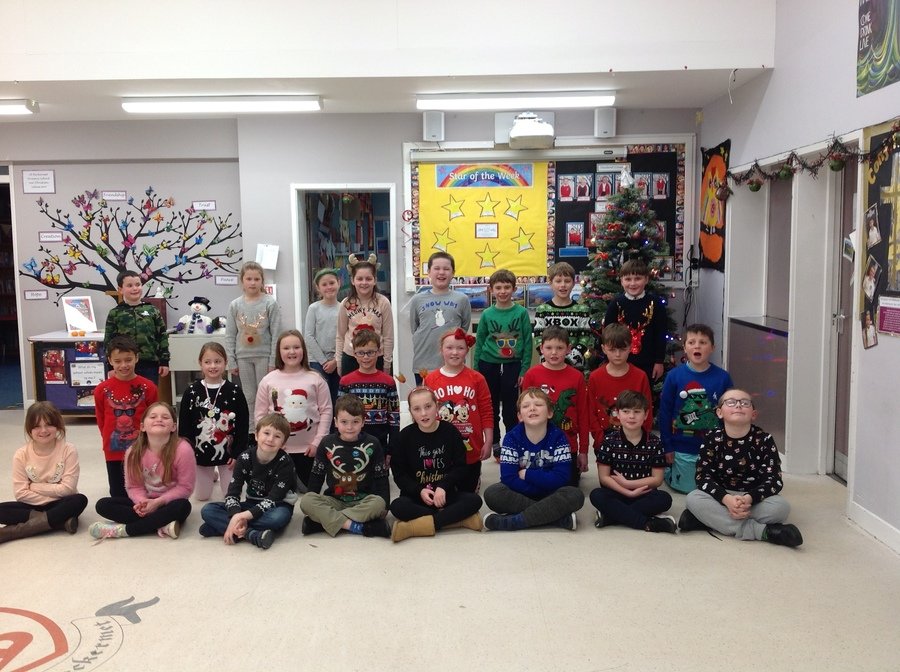 Festive Friday
Polar Express Day
Today we enjoyed a Polar Express themed day, complete with snacks, golden tickets and believe bells.
Year 3 and 4 Christingle Service 2020
Lovely to see parents and the rest of the school join us via Zoom.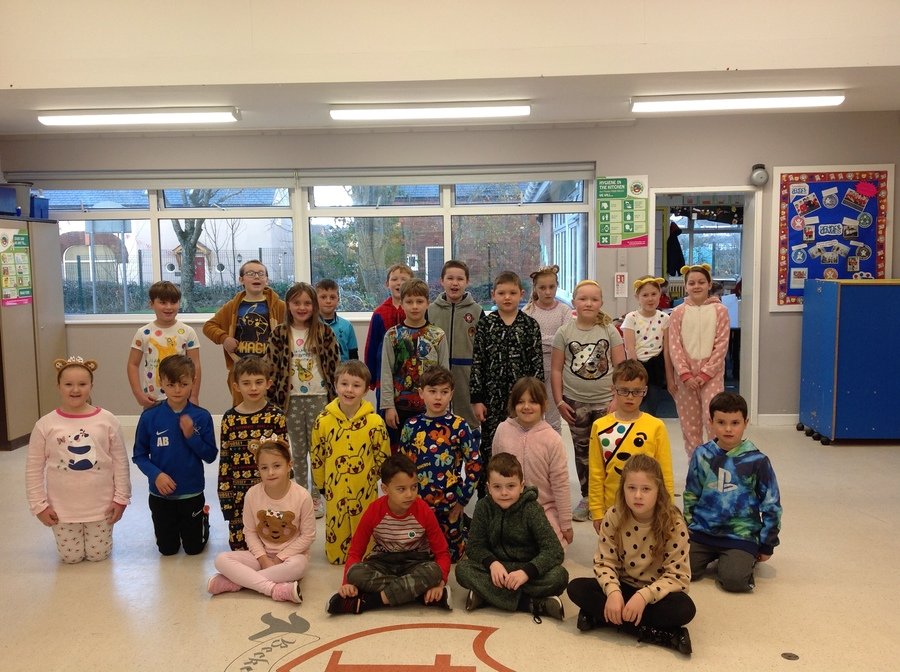 Dress Up Day 2020!
Take a look at some of our fabulous work.
Harvest Festival
This year we were unable to celebrate the Harvest Festival in church. Year 3 and 4 decided to tell a fabulous story (please see Class Dojo to view). As a class Year 3 and 4 created this lovely harvest prayer.

Harvest festival prayer
Dear Lord,
Thank you to the people who make our meals.
Thank you to Mrs North for her amazing cooking.
Thank you to the farmers who harvest our crops.
Thank you to the butchers who give us meat.
Thank you to the fisher men and women who provide fish for us.
Thank you to our parents who provide for us.
Thank you to the shop keepers and food delivery.
Thank you to the people who deliver food all around the world.
Please think about those who need the food bank during this time.
We think about the impact that climate change is having on our ability to grow crops.
Amen
Mental Health Awareness Day
The children came to school dressed in yellow to raise awareness. Year 3 and 4 created a beautiful piece of collaborative art work.