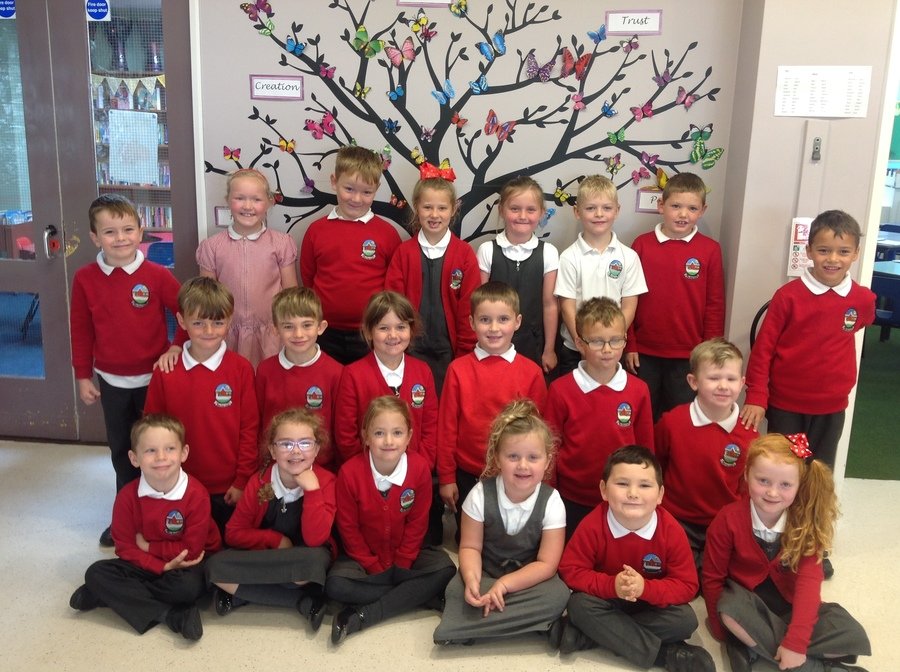 Home Learning
Please can you try to check this page on a regular basis to see home learning resources/activities that I will be posting for the children to complete at home. This work is based around what the children would be doing in class. If you do not have access to a printer, please use the exercise books that the children are bringing home to complete the work in.
If you have any questions or need advice of any kind, please contact me using my school email address, which is on the letter the children brought home on Friday.
Easter Holidays
You have all worked really hard this week so I would like you to take a break during the holidays!
If you do have any spare time though and fancy doing something, have a look at these activities for some ideas.
For additional Year 1 home learning resources for English and Maths please click here
Classroom Secrets Year 1 home learning guidance: click here:
Have a go at one of these fun activities Year 1:
For additional Year 2 home learning resources for English and Maths please cli* ck here.
Classroom Secrets Year 2 home learning guidance: click here
Have a go at one of these fun Year 2 activities.
Take a look at our suggested activities timetable during the closure period.
Well Year 1 and 2, we've made it through our first week of learning at home so here is your work for today...Friday 27th March.
MATHS:
Year 1...today I would like you to measure and record time in seconds.
Pick some of the activities from this sheet or think of your own.
You'll need someone to help you time and also to take part...will you be the winner?!
Year 2: Your last task this week is to try to remember the months of the year...in order of course! Can you write them all down?
Why not play this game with an adult?
Here's your work for Thursday 26th March Year 1/2! Hope you have some fun while you're doing it!
It would be great if you could start every morning with some exercise! The 'Body Coach' (Joe Wicks) is doing live broadcasts on YouTube every morning at 9am if you need any ideas! It was great yesterday!
You could try to keep a record of how much exercise you do here!
SPaG:
This activity is all about capital letters and full stops Year 1.
You can choose which sentences you would like to work on here.
Year 2, your activity is back to looking at adjectives.
Try to sort these adjectives into the correct sets. You could maybe choose your favourite adjectives and write some sentences too.
Phonics: Today I would like you to play Picnic on Pluto. It will help you to learn all the sounds we have to work on in Year 1 and 2.
Don't worry if some of them are really tricky...keep trying and you'll soon get better!
https://new.phonicsplay.co.uk/resources/phase/5/picnic-on-pluto
English: Last chance this week to use those amazing adjectives. Take a look at Design a Dinosaur...
what does it look like?
What does it eat?
what is special about it?
how will it protect itself from other dinosaurs?
Can't wait to read about them!
Theme: Finally, take a look at this link...it's the opposite end of the world!
https://discoveringthearctic.org.uk/
Thursday 26th March
MATHS:
Year 1...a challenge for you today! What can you do in 1 minute?
You'll need someone to help time you. Maybe you could take some photos of some of the things you do!
Take a look at this worksheet for ideas.

Year 2...there are 24 hours in a day. There are 60 minutes in an hour. There are 60 seconds in a minute.
Today I would like you to draw some different activities and estimate how much time they would take you to do.
How about...getting dressed...brushing your teeth...walking the dog...having your breakfast...I'm sure you'll think of lots more!
SPaG: Handwriting today please! Remember to look at the help sheet so you get your letters right!
English: Have some fun with this English activity today...I can't wait to find out what happens next!!
RE: This week we were going to create an Easter garden to go on our Easter journey display.
It would be great if you could design and/or make one of your own while you're at home.
You could do a painting of your garden or you could use things around your home to make a real mini-Easter garden that grows!
Again, photos would be amazing if you can!
For your Antarctica learning resource today, take a look at how Antarctica is changing.
https://discoveringantarctica.org.uk/oceans-atmosphere-landscape/a-changing-climate/
Spellings
The links below will take you to Spelling Booklets for Year 1 and Year 2, lasting for 6 weeks. I would encourage you to work through these booklets a week at a time, doing as many of the activities as you can.
Additional Sentence Writing Resources
One of the main focuses we have had in class since September has been on sentence writing. I've added a couple of documents which would be useful for you to look at and potentially work through with your child.
Handwriting help sheet
Take a look at how we form our letters correctly here. Keep checking this whenever you do any handwriting!
In R.E. we are going to answer the following questions:
Why do some people think Jesus is inspiring? We will be exploring key aspects of Jesus' life and teachings through role play, storytelling, art and craft and speaking and listening activities.
What does the Easter story tell us about God's love and forgiveness?
Maths
This term we are focusing on the following areas of the Maths curriculum:
Multiplication and division

Geometry and Shape properties

Measurement-length and height

Number-fractions
English
Our first half-term focus is based around the Oliver Jeffers story 'Lost and Found'...I'm sure your children will be able to tell you the story at home! They have just finished writing their own version of a 'losing' story.
After half-term, our focus switches to non-fiction writing linked closely to our theme Frozen Planet. We will be researching and writing about polar bears and penguins alongside other Arctic and Antarctic facts.
Daily phonics sessions will carry on as normal with additional focus on the statutory word lists for KS1. These are the words that your children bring home every week to learn.
Science
This term sees us exploring wild and wonderful creatures! So far we have been stranded on a desert island where we had to discuss what we might need to survive...you would be surprised at some of the the answers! We have made mini-habitats for animals and this week have made our own mini-safari journeys.
After half-term we move to explore Wild Weather in the UK and all over the world!
P.E. In the Spring term 2020 we are going swimming every Monday at St Bees pool!
We will still need our PE kits in school as we also do PE every Thursday too.
Homework: Children are encouraged to read five times a week at home. This could be their school reading book, a bedtime story read by an adult or simply reading any writing they have done! Children will bring home a new phonics sound everyday to enable them to reinforce learning taking place in school. Their understanding of these sounds in words is checked in school on a weekly basis. Children will also bring home lists of 'tricky words' that they need to be able to read and spell by the end of KS1. These will form a part of the daily marking process, rather than a formal spelling test. A Maths homework activity will be sent home on a Friday so the children have the weekend to complete it. There may be additional topic based homework but this will not be on a weekly basis.