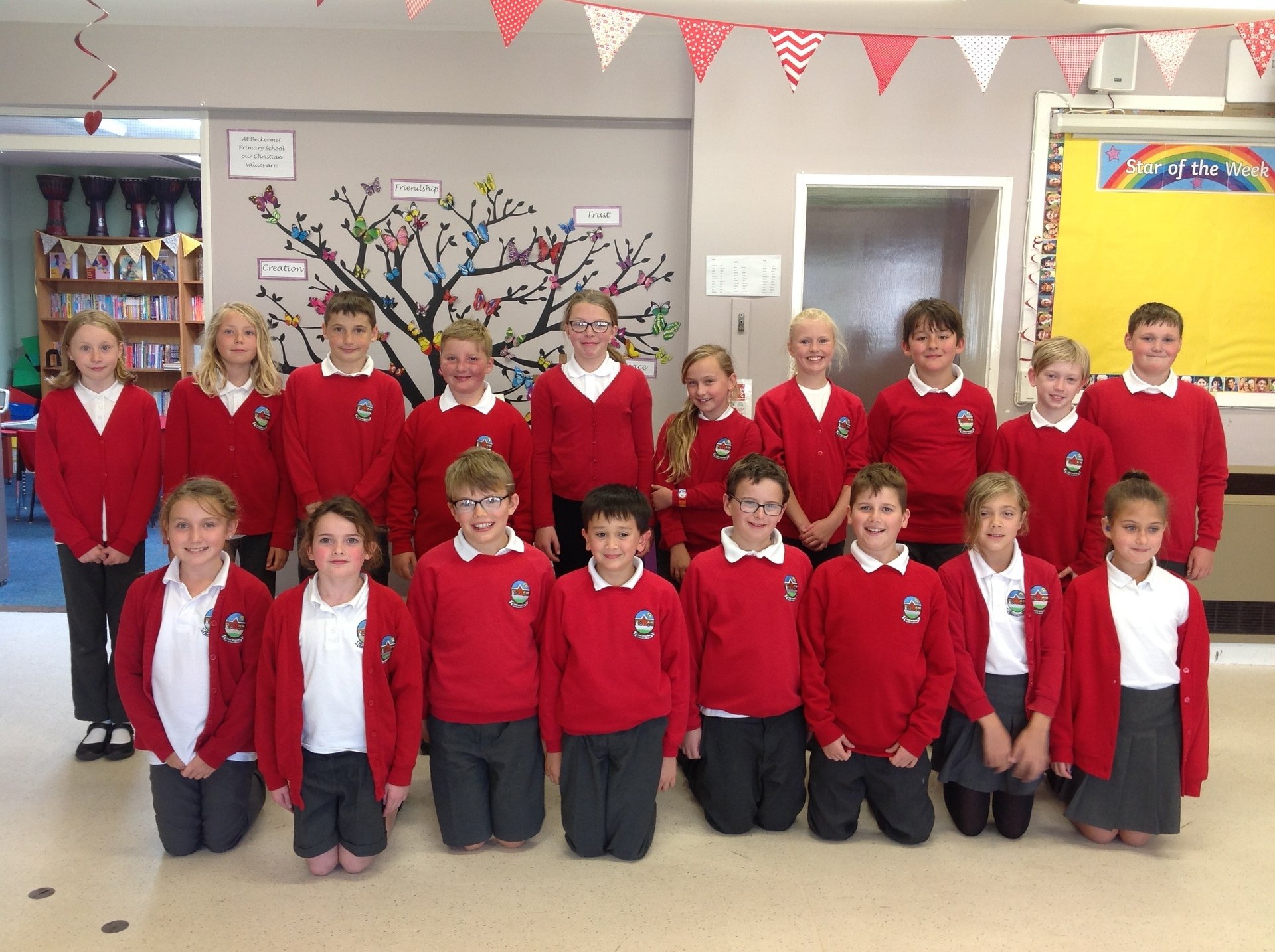 Please take a look at our curriculum overview for this year 2019-2020.
Here is our English curriculum overview for this year 2019-2020.
Our topic this term is Ancient Egyptians. This is going to be a fantastic topic and we can't wait! We will be visiting Tullie House on Tuesday 24th September to take part in an exciting Egyptian workshop. We are going to examine:
Chronology - when were the Ancient Egyptians around and what was Britain like at that time?
Pyramid Chronology - when and why were the different types of pyramids built?
Life and Death in Ancient Egypt - Tullie House workshop
The Nile - how significant was the river Nile to the success of the Ancient Egyptians?
Mummification - why was it done?
Egyptologists - what do they do and who are the most significant?
Pharaohs - who were the most significant? Who was Tutankhamun?
Design Technology project - children choose a type of pyramid to construct, along with a mummy, sphinx and adorning decoration.
Please see our topic web for the Ancient Egyptians below:
We have looked at what the Ancient Egyptian diet was like and found out from pictures of paintings from Tombs. Bread was a staple in their diet so we had a go at making some Egyptian flat bread.
In English we are going to look at the work of Anthony Browne, especially his book 'Zoo' and the hidden messages within the illustrations. We will look his illustrations as a persuasive writing technique, hold debates surrounding Zoos, and eventually work towards writing our own persuasive story with persuasive illustrations. Our stories will include lots of expanded noun phrases and prepositional phrases.
We will then go on to study Michael Morpurgo's 'Kensuke's Kingdom' and look at the techniques used to built suspense. We will do lots of work which will enable us to write our very own adventure stories. Our stories will include lots of parenthesis, expanded noun phrases, apostrophes and commas to clarify meaning.
We are also going to look at 'The Story of Tutankhamun' by Patricia Cleveland-Peck. We will look at biographical features and write our own biographies for Tutankhamun and other Pharaohs. We will look at the diaries of Howard Carter and write our own diary entries.
We will also write some instructions on how we made our Egyptian design technology projects.
In Maths we are going to study the following topics:
Place value (including Roman numerals and rounding)
Addition and Subtraction
Multiplication and Division
Fractions
We will have regular times table and mental maths challenges in school.
In R.E. we will examine:
How different religious believers demonstrate humility in their lives.
How Christians perceive the birth of Jesus.
We have made a beautiful display under out window about Christian humility. We each reflected on what John 13:1-17 (Jesus washing disciples feet) and the story of Saint Bernadette (Lourdes) teach us about humility. We then reflected on how we show humility towards each other as a class.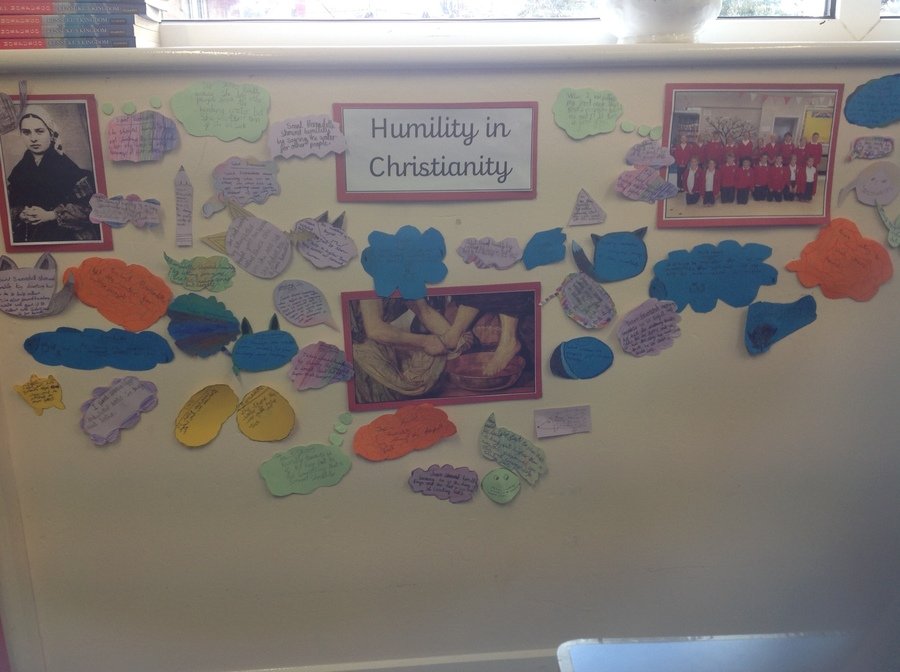 In computing we will begin by exploring internet safety before 3D modelling our Egyptian Design Technology projects.
In P.E. we will go for Gymnastics once a week at Whitehaven sports centre until October half term. In school we will be developing our games skills.
In Science we are going to begin by looking at Evolution and Inheritance. We will explore:
What do we inherit?
Why do Giraffes have long necks?
Evolutionary trees and fossils.
The scientists who were evolutionary pioneers.
In PSHCE we will look at:
Physical health and Wellbeing in the media
Keeping safe and managing risk - when things go wrong
Mental Health and Emotional Wellbeing: Dealing with Feelings
In French we are going to learn how we might get to know someone by speaking French. We will learn how to:
Greet people
Ask someone their name and tell them ours
Ask someone how they are and tell them how we are
Talk to someone about school - favourite subjects, days of the week, months of the year
Talk to someone about our hobbies
In Art we will be drawing faces, which will help with our Egyptian clay masks. We will also develop our sketching skills within our Egyptian topic.
In music we will look at the Anthology of Fantastic Zoology - Sprite; A Bao A Qu by Mason Bates which was inspired by the 'Book of Imaginary Beings' by Jorge Luis Borges. We will create art-work, poetry and music inspired by a piece of orchestral music, play and perform in ensemble contexts (using voices and musical instruments), improvise and compose music for a range of purposes.
Homework
Children in year 5 and 6 will receive their homework on Mondays and this is expected to be returned to school on Fridays. Children are expected to read to an adult five times per week in order to 'strive-for-5'. Please record reading within planners.
Homework will include a set of spellings with handwriting, and an additional piece which will usually be either maths or English related. Children will make a note of their homework in their planners.