Welcome to Reception and Year One- Summer 2019!
Reception and Year One!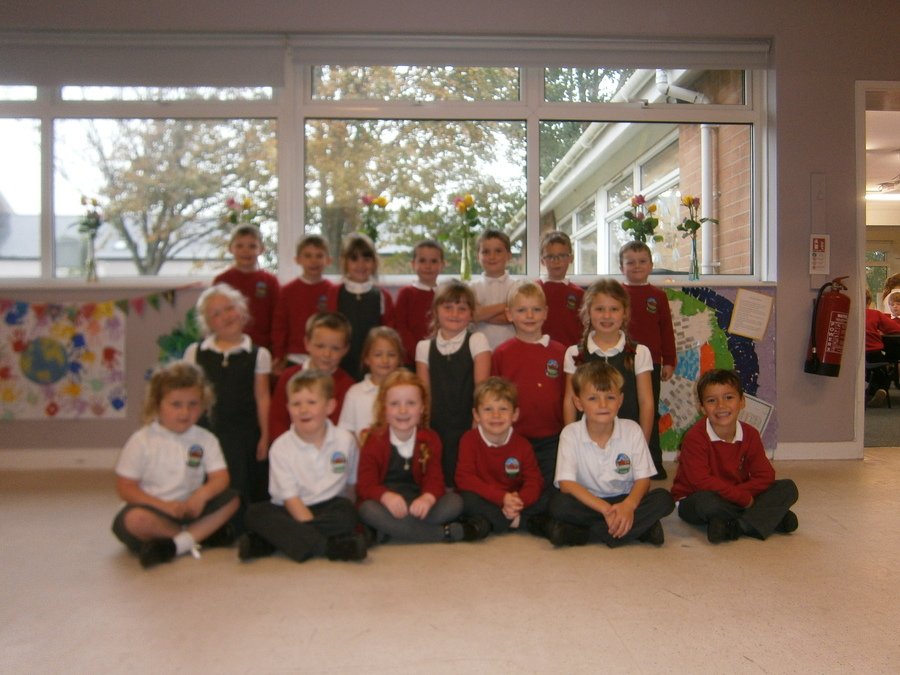 This year we have 21 children in our class, 6 Reception and 15 Year One children. The staff that are working in this class are Miss Shimmin (class teacher), Mrs Kirkbride (HLTA), Mrs McCarthy (STA). Volunteers working in the class are Mrs Noble and Miss Thomson.
Our goal is to support children in becoming confident, independent and creative individuals.
Our Reception Curriculum
There are seven main areas of learning in the early years. These areas are taught in a number of ways. They can be taught as individual subjects or in a cross curricular approach. At our school children learn through formal sessions and through play.
The seven main areas
Prime areas
Communication and language
Physical development
Personal, social and emotional development
Specific areas
Literacy
Mathematics
Understanding of the world
Expressive arts and design
In reception and year one we have a new theme each half term.
This half term our theme is…
Toys
What are you learning about this half term?
English- The Gingerbread Man

Talk for Writing

Fiction- Retelling and writing fairy tales

Non- fiction- instructions

Maths

White Rose Maths Mastery

Reception- Numbers:
addition and subtraction

Shape, space and measures:
3D shape and Time

Year One- Addition and subtraction, measures and multiplication

Science

Plants

Planting beans
Wild plants
The garden
Trees
Parts of the plant
How plants grow

We are doing lots of planting this half term and will be taking advantage of our outdoor area between now and July. Any donations would be very much appropriated.

History

Toys

Toys today

Family toys

20th Century Toys

Victorian Toys

Important Changes

This half term parents and other family members are invited to our toys afternoon Wednesday 1st May. If possible please can you bring toys from your childhood?

We are planning a visit to Tulle House on Thursday 23rd May. The children will have the opportunity to see, play with and make their own toys.

RE

What do stories from the Bible teach us about Jesus?

Healer- Jesus heals the blind man

Friendship- Jesus calls the disciples

Forgiveness- The Lost Sheep

Saviour- Zaccheus

Servant- Jesus washes the feet

PE

Gymnastics- Tuesday mornings at Whitehaven Sports Centre

Cricket- Wednesday mornings taught by a cricket coach

Art and design

Art and craft linked to our toy theme

Designing and making own toys and board games

Summer Art Topic- Colour

We will be looking at how the following Artists used colour in their work and will be seeing how we can use colour in our own art work.

Artists

Piet Mondrian
Mark Rothko
Paul Klee
Jackson Pollock
Robert Delaunay
Wassily Kandinsky

ICT

Staying safe online

Reception- about use topic- using basic technology

Year One- using word
Facilities
We have a large classroom which has several learning areas. Some of which are the home corner, book corner, role play area, creative area, maths area, writing table, painting area, cut and stick area and the construction area. Other resources are easily accessible and are changed regularly. Children have access to indoor sand and, water, play dough and fine motor activities each day.
We have many ICT facilities such as computers, iPads, programmable toys, a plasma screen, laptops and interactive whiteboard.
Children are able to choose a range of media and materials to inspire their creativity.
We have a safe outdoor area where children can access several resources such as the large bikes and cars, small climbing frames, slides and obstacle course equipment. We have had new equipment fitted. Some of which include, a playhouse, story tellers chair and mushrooms, a mud kitchen and large sandpit. Under the canopy with have are easel, construction table, tuff tray and outdoor water tray .
The class benefits from having a large cloakroom. Reception and year one class have their own toilet facilities inside the classroom which are easily accessed.
Our outdoor area
Uniform
All children should wear the school uniform (white polo shirt, grey skirt/ trousers and red school jumper). Reception and Year One should also bring a PE kit (white t-shirt, black shorts and black pumps) to school each Monday. PE kits can be taken home on Friday to be washed.
Snacks
Children are provided with a healthy snack at playtime. If children want to bring their own snack to school then they should bring only fruit or vegetables. Small fruit such as grapes, blueberries and strawberries should be sliced.
Parents support
We are very thankful for all the support we receive from parents. In reception and year one we ask parents to support children with homework. We ask that children read each night and practice their phonics sounds. Year One have weekly spelling to learn.
Parents are welcome to speak to the class teacher about any issues they may have.
Admissions
All forms for reception places should be completed by the January of the year your child should start school. If you need any help with your forms or would like to have a look around the school please do not hesitate to contact school.