Welcome to our Class Page!
Spring Term 2018
Welcome to the Spring term!
This term our theme is Where in the World?, which I'm really looking forward to exploring.
GOOD LUCK TO OUR THE GIRLS IN THE TABLE TENNIS TEAM IN THE NATIONAL FINALS ON SATURDAY!!!
Below is a summary of what we will be studying this term:
Perimeter, Area and Volume
Fractions
Decimals and Percentages
Algebra and Ratio
We will also have a daily times table session, as well as an additional times table challenge set over a three week period.
In English we begin with a focus on 'The Tempest' by William Shakespeare. This leads into a block of non-fiction work on 'Tuesday'. Next we focus on stories from other cultures which will link to our Geography work.
Each week we have a SPaG focus which we look at together on Thursdays. Children will also have homework linked to this work. Spelling work will take place on a Friday this term.
As Geographers we will be studying how settlements differ and change. We will be taking a world tour of settlements and looking at the many ways that cities, towns and villages have developed. We will be exploring different environments and asking if the climate has anything to do with why settlements have developed. We will be using our map skills and developing our understanding of similarities and differences between settlements. Focusing on our locality we will explore issues close to our heart in rural Cumbria.
As Artists we will use a range of media to recreate some of the landscape features of the environments we have studied.
As Scientists we will be studying Electricity and Light.
Our RE this term focuses on what it could be like for a Muslim child living in the UK today and in the second half of the term, was the crucifixion of Jesus a sacrifice and what that means for Christians today.
Our PSED work will focus on having healthy minds and healthy bodies.
As Design Technologists we will be tasting and creating a range of foods from around the world.
Homework
Children are expected to read at home on a regular basis.
Most weeks, children will also be given one or two additional pieces of homework. This may be class homework or tailored homework for individuals who may benefit from additional practice in a certain area of their work. As we get nearer to the SATs, children in Year 6 will be given more pieces of homework to help them in May.
Occasionally, French homework will be given to the children by their specialist French teacher.
Children have their own individual Education City logon details. They should complete at least one task of their choosing per week on an area they feel they are least confident with. I will check the children's percentage score of any tasks they do.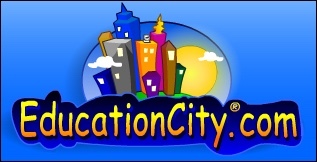 PE Kits/Equipment

Tuesday morning -Swimming

Monday morning - Squash

We have a number of sporting events this term, therefore it is important that the children have with them their PE kits (white t-shirt/black shorts) including outdoor trainers, warm pants and jumpers as some of the activities will be outside.

PLEASE NOTE!

I am still encouraging the children to get into the habit of using their Weekly Planners on a daily basis so if you could encourage them to do the same at home that would be great!

There won't be something in them everyday but checking them helps prepare the children for secondary school!