YEAR 6 ALNWICK AWARDS 2017...
SAM...for always smiling!
DANIEL...our facts and figures man!
BAILEY...cheekiest grin!
NATHAN...boy racer!
BRODIE...future Top Gun pilot!
MEGAN...future prime minister!
TASHA...most likely to sip cocktails on a beach!
LAURA...for always giving it a go!
LUCIA...most likely to marry into the royal family!
LEAH...our dancing queen...and girl with most cuddly toys in SATs week!
OLIVIA...for always digging the biggest holes!
Welcome to our Class Page!
Summer Term 2017
Look out next week for updates from our Newcastle adventure...
The start of the Summer term saw Year 6 working extremely hard in preparation for their SATs. Thankfully they are now behind us so we can enjoy the rest of the term!
Teams from Years 5/6 have represented the school at netball and table tennis so far this term but there are more events to come. Children in Year 5 are also continuing with table tennis coaching.
Below is a summary of what we will be studying this term:
Maths

Number, Place Value, Calculation

Fractions and Percentages

Geometry, Data, Area

Fractions and Subtraction

Multiplication, Division, Ratio

Written Multiplication and Division

Time, Line Graphs, Rate

Decimals, Subtraction

Written Multiplication, Fractions, Patterns

Calculations
We will also have a weekly times table sessions, as well as an additional times table challenge per week.
In English we begin with a focus on the contrasting poetry of Michael Rosen and Michael Morpurgo. This leads into a 2 week block of work on Harry Potter where the children will be immersed in a world of imagination and creativity. Next we focus on 'Tuesday' by David Weisner before ending with 'The Highway Man'.
Our class book this term continues to be 'Journey to the River Sea' by Eva Ibbotson.
Each week we have a SPaG focus which we look at together on Wednesdays and then take it in turns during the day to expand upon this work on tesSPaG on the computers. Children will also have homework linked to this work.
As Historians we will be studying the Roman Empire and its impact on Britain.
As Geographers we will be studying earthquakes and volcanoes and thier effects on landscapes and people. We will be exploring some of the major earthquakes and volcanoes in the world and find out how they have shaped the landscape.
As Artists we will use a range of techniques to create replicas of Roman artwork.
As Scientists we will be studying our bodies, with a focus on the circulatory system.
Our RE this term focuses on the differences between wealth and poverty before looking at the issues relating to Religion and Science.
Our PSED work will explore the transition from primary to secondary school.
As Design Technologists we will design Roman arms and armour.
Homework
Children are expected to read at home on a regular basis.
Most weeks, children will also be given one or two additional pieces of homework. This may be class homework or tailored homework for individuals who may benefit from additional practice in a certain area of their work.
Occasionally, French homework will be given to the children by their specialist French teacher.
Children have their own individual Education City logon details. They should complete at least one task of their choosing per week on an area they feel they are least confident with. I will check the children's percentage score of any tasks they do.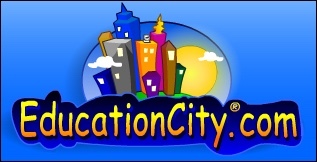 PE Kits/Equipment

Tuesday morning - Gymnastics

Friday afternoon - Athletics

We have a number of sporting events this term, therefore it is important that the children have with them their PE kits (white t-shirt/black shorts) including outdoor trainers, warm pants and jumpers as some of the activities will be outside.

PLEASE NOTE!

I am trying to encourage the children to get into the habit of using their Weekly Planners on a daily basis so if you could encourage them to do the same at home that would be great!

There won't be something in them everyday but checking them helps prepare the children for secondary school!