Welcome to our Class Page!
Autumn Term 2017
Welcome back Year 5/6 to another very busy school year!
This term our theme is Ancient Egypt which I'm really looking forward to teaching.
Below is a summary of what we will be studying this term:
Place Value

Addition and Subtraction
Statistics
Fractions
Perimeter and Area
Geometry, Position and Direction
We will also have a daily times table session, as well as an additional times table challenge set over a three week period.
In English we begin with a focus on 'The Kites are Flying' by Michael Morpurgo. This leads into a 3 week block of work on'The Firework Maker's Daughter' where the children will be immersed in another culture. Next we focus on 'Journey' which will be a whole school book, before ending with the poetry of Emily Dickinson.
Each week we have a SPaG focus which we look at together on Thursdays and then take it in turns during the day to expand upon this work on tesSPaG on the computers. Children will also have homework linked to this work. Spelling work will take place on a Friday this term.
As Historians we will be studying the past society of Ancient Egypt. We will be looking at factual evidence of the pyramids, mummies, pharaohs and artefacts and trying to find out the secrets of civilisation that began over 5000 years ago. We will be finding out about Howard Carter-the original tomb raider. We will be exploring the art and statues and asking what we can find out about the past from these things.
As Geographers we will be studying where Egypt is-describing the locality using geographical vocabulary. We will be riminding ourselves about rivers and linking this to the success of farmers of Ancient Egypt.
As Artists we will use a range of materials to recreate Egyptian artwork.
As Scientists we will be studying our Evolution and Inheritance and The Science of Sport.
Our RE this term focuses on the God's creation in terms of religion and science and then the Prince of Peace. We will try to explore the images of the Ancient Egyptians and ask what some of the statues and symbols meant to them. We will also discover why they buried their pharaohs as mummies and why they thought they should be buried with their riches.
Our PSED work will focus on coming together as a new class. We will also explore the fight to preserve ancient monuments such as the pyramids and the sphinx.
As Design Technologists we will design and make a food product. We will be exploring bread which has been around since ancient times. We might even design and make our own bread!
Homework
Children are expected to read at home on a regular basis.
Most weeks, children will also be given one or two additional pieces of homework. This may be class homework or tailored homework for individuals who may benefit from additional practice in a certain area of their work.
Occasionally, French homework will be given to the children by their specialist French teacher.
Children have their own individual Education City logon details. They should complete at least one task of their choosing per week on an area they feel they are least confident with. I will check the children's percentage score of any tasks they do.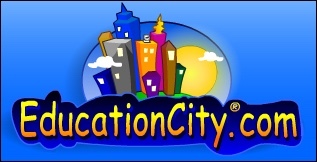 PE Kits/Equipment

Tuesday morning -Swimming

Friday afternoon - Netball/Hockey

We have a number of sporting events this term, therefore it is important that the children have with them their PE kits (white t-shirt/black shorts) including outdoor trainers, warm pants and jumpers as some of the activities will be outside.

PLEASE NOTE!

I am trying to encourage the children to get into the habit of using their Weekly Planners on a daily basis so if you could encourage them to do the same at home that would be great!

There won't be something in them everyday but checking them helps prepare the children for secondary school!